Careers @ SPS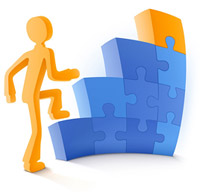 We owe our success to the dedicated and outstanding staff of our school. We believe that `Great teachers help create great students'. An inspiring and informed teacher is the most important school related factor influencing student's achievements. The staff is provided with a conducive work environment & regular updation through in- service training programs, workshops and conferences.



Walk- In – Interviews at:



SACHDEVA PUBLIC SCHOOL
MAURYA ENCLAVE, PITAMPURA, DELHI – 88.
TELE.: 2732-2252 & 2732-2371.

of Female candidates with excellent academic record

1. T.G.T. - Incharge (Classes I & II)
Trained Post Graduate with five years' experience of teaching in a public school.

2. T.G.T. - Counsellor
Post graduate in Psychology with Diploma in child guidance and counselling.

3. T.G.T. – Special Educator
Post Graduate degree in Psychology and diploma in special education

4. P.R.T. - Assistant Librarian and Art & Craft
Degree / Diploma from a recognized university.

5. Receptionist cum Office Assistant (Female)
CA / MBA / MCA who can look after the front office also.
Salary : Rs.25,000/- p.m. consolidated

6. Computer Maintenance Asstt. (Male)
Degree or atleast 3 years Diploma in Computer Hardware with adequate experience of computer maintenance.
Salary: negotiable

Note: Salary & Age as per Rules. Candidates qualifying through distance education need not come.

Interested candidates who can join immediately should come for interview alongwith Bio-data and testimonials at 01.00 p.m. as per schedule given below

02.07.2015 (Thursday) – Incharge Classes I & II. Counsellor, Special Educator, Receptionist cum Office Asst.
03.07.2015 (Friday) – Asstt. Librarian, Art & Craft and Computer Maintenance Asstt.